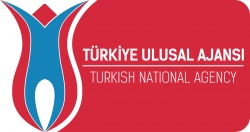 National Agency is one of the most crucial partners of ESN Turkey. 
Ulusal Ajans, National Agency of Turkey, aims to conduct programmes which offers financial support, education and exchange opportunities in the field of education in collaboration with other countries and international institutions.It works to contribute to mutual interaction, employment, social and cultural entrepreneurships. 
National Agency works for the youth so that they could learn, discover, realize their aims, develop personal and social skills, introduce their own culture to others while learning about new cultures, gain experience and knowledge in their specialization while studying and researching new practises.
Within the 30th Year Celebrations of Erasmus+ Programme we work together to hold meetings and organise various events in the national level. National Agency follows ESN Turkey's works and projects closely and supports it. We hold meetings on regular basis to exchange ideas on a better collaboration. 
Furthermore, ESN Turkey collaborates with National Agency to get a better and sustainable support from the IROs of local sections.