Erasmus Student Network (ESN) partners up with Tomorrowland, one of the biggest music festivals in the world, to offer special ticket sales with pre-sale prices and unique moments to unite at the festival to the international students.
Brought together by shared values of unity in diversity, respect and solidarity, ESN and Tomorrowland have an exciting year ahead. In 2019, ESN celebrates its 30th Anniversary while the Tomorrowland festival turns 15. Now they join forces to offer a special sales moment of tickets which in the previous years have been sold out within minutes. It's time for the Erasmus Generation to join the People of Tomorrow!
This special offer is available to all ESNcard holders and will allow them to buy up to two tickets for the pre-sale price before the start of official sales.
To get the tickets, international students should: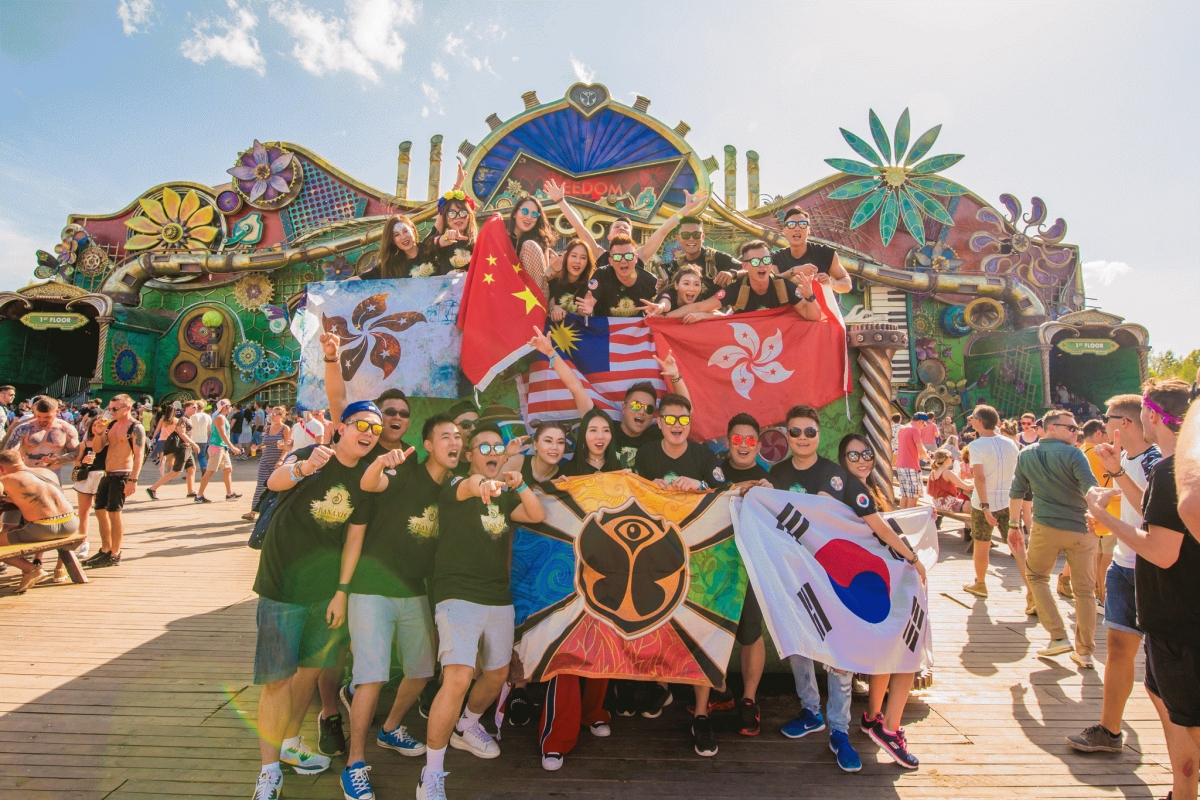 The available tickets are:
Full Madness Pass €249
Magnificent Greens Package €321
Magnificent Greens 1P Tent Package €422
Magnificent Greens 2P Tent Package €795
Additionally, special Treasure Case is available for €11,50 (Shipped to Belgium), €18,50 (Shipped to Europe) & €27 (Shipped Worldwide)
*ESNcard is available to current international students or trainees & ESN volunteers. Seeesncard.org/faq to make sure you're eligible for one.
**Make sure that the information on your Tomorrowland Account and ESNcard.org matches exactly. Otherwise, we won't be able to validate them!
***You will find your ticket link in at the special Erasmus page in your Tomorrowland Account. First in, first served applies. Be aware tickets are limited.
Tomorrowland is an electronic dance music festival held in Boom, Belgium since 2005. The attendance of the festival reaches up to 400,000 people, which makes it one of the biggest music events worldwide. Endorsed by United Nations Secretary Ban Ki-moon and composer Hans Zimmer, the festival promotes the value of unity in diversity and respect.  It stretches over 2 weekends and usually sells out in minutes, bringing the world's best-known DJs together to create one incredible show. In 2019, Tomorrowland will take place between 19 and 28 of July.
Erasmus Student Network (ESN) is the biggest student association in Europe. Present at over 1000 Higher Education Institutions, it unites over 500 local associations in 39 countries. More than 13,000 volunteers take care of international colleagues under the motto "Students helping students". ESN works for the creation of a more mobile and flexible education environment by supporting and developing the student exchange from different levels, and providing an intercultural experience.
For more information, please visit tomorrowland.esn.org