ALUMNI TALKS - Episode 3
Here is the Third Episode of the Alumni Talks Program for the following days. We will be talking about postgraduate opportunities abroad, entrepreneurship at ESN & Beyond, and establishment of ESN Turkey. We will be also learning interesting details about the history of ESN Turkey from our Alumnus.
      POSTGRADUATE OPPORTUNITIES ABROAD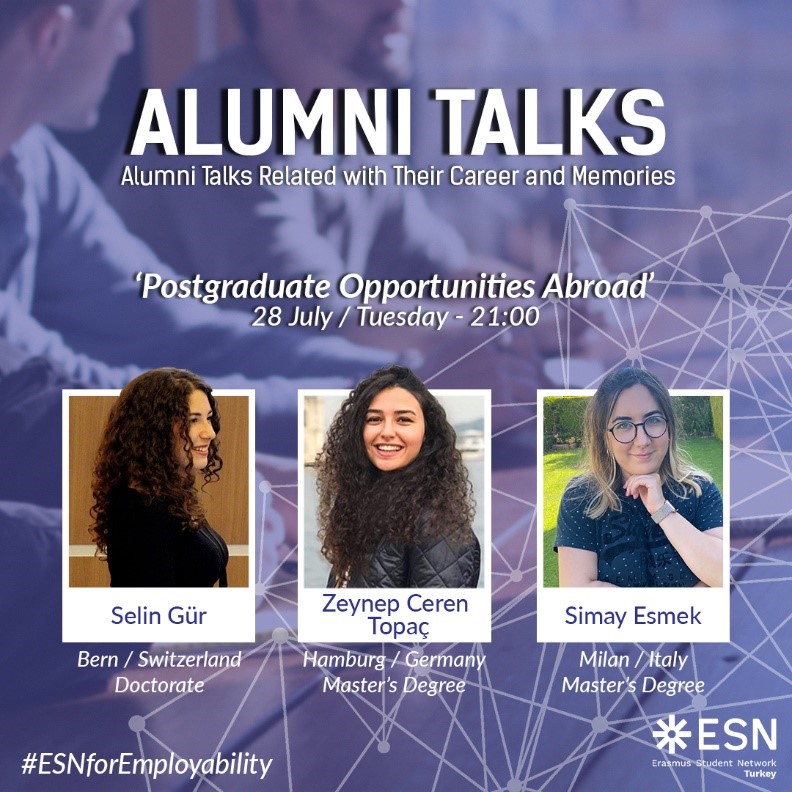 Selin Gür, Zeynep Ceren Topaç and Simay Esmek will be our guests at this session. Selin Gür is doing her PhD in Bern, Zeynep Ceren is going her Master's degree in Hamburg and Simay Esmek is doing her Master's degree in Milan.
After listening to their experiences, you can ask them to the questions you're curious about their study life.
     ENTREPRENEURSHIP AT ESN & BEYOND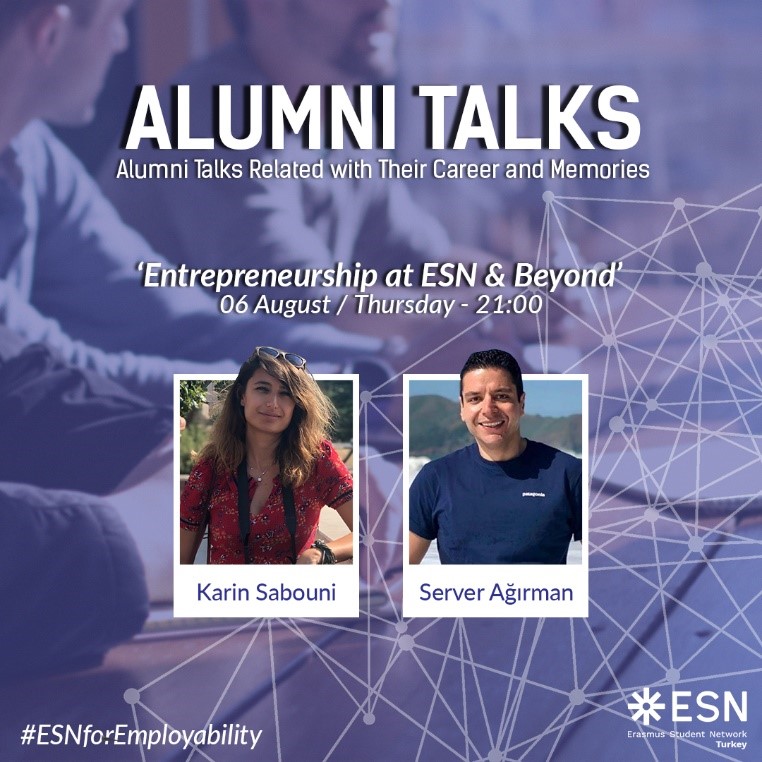 The time has come! In this session, we will be talking about Entrepreneurship at ESN & Beyond.
Server Ağırman, Former National Representative, President of ESN Turkey and Head of AGM Istanbul OC and Karin Sabouni, Former Vice President of ESN Turkey and Vice Head of OC of AGM Istanbul will be our guests in this session. They will be talking about how to work with an entrepreneurial mindset inside and after ESN, how it helped them to be bring ambitious projects to life such as ESN House, ESN Bar and AGM Istanbul to life; and how learnings from those paved the way for Karin to be the founder of her company Box Realty, and for Server to become an executive in Silicon Valley leading Fortune 500 companies to transform, create new businesses and invest in high growth areas.
THE ESTABLISHMENT OF ESN TURKEY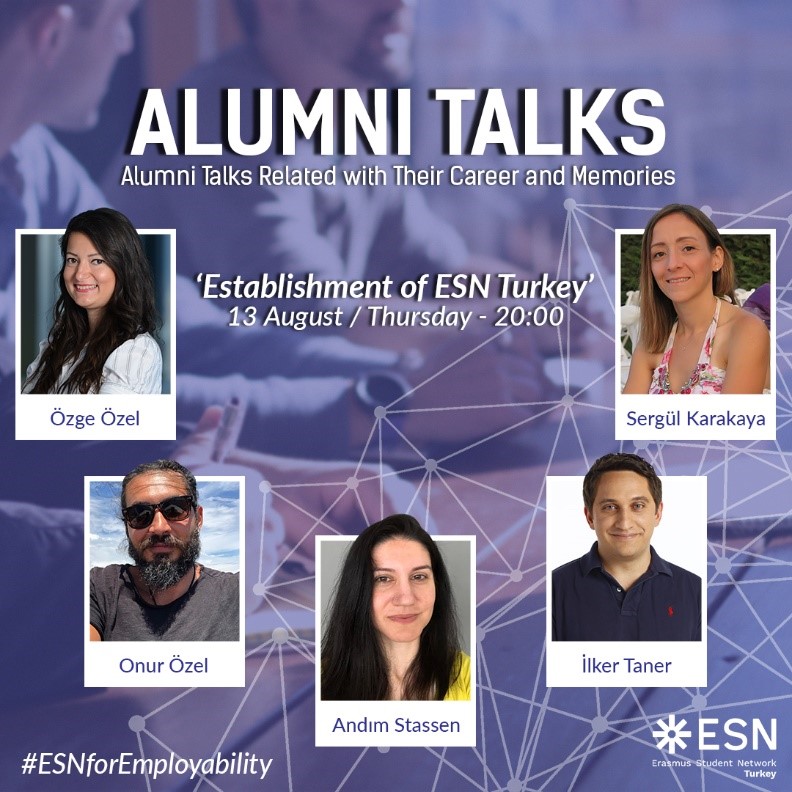 The time has come! From the first National Board Members of ESN Turkey, Andım Stassen, Özge Özel, Onur Özel, İlker Taner and Sergül Karakaya, will be our guests in this session. You can learn many details about establishment, history of ESN Turkey and their interesting memories from our dear Alumnus.
The sessions will be held in Turkish however everyone who wants to ask the questions in English or interested in improving Turkish language skills are always welcome!
We are waiting for all members of our family!
You can find detailed information on the event page.